Our
pop-up sale
is this weekend! Eeek!
I spent all day Saturday getting ready, ya'll! I salvaged a bunch of wood from an alley near my house and made a gazillion hand-painted signs! (Using an extra eyeshadow brush from my make-up bag and leftover paint from when we did the bathroom! How's that for DIY?!)
I also tagged ALL the clothes for the sale. All of them!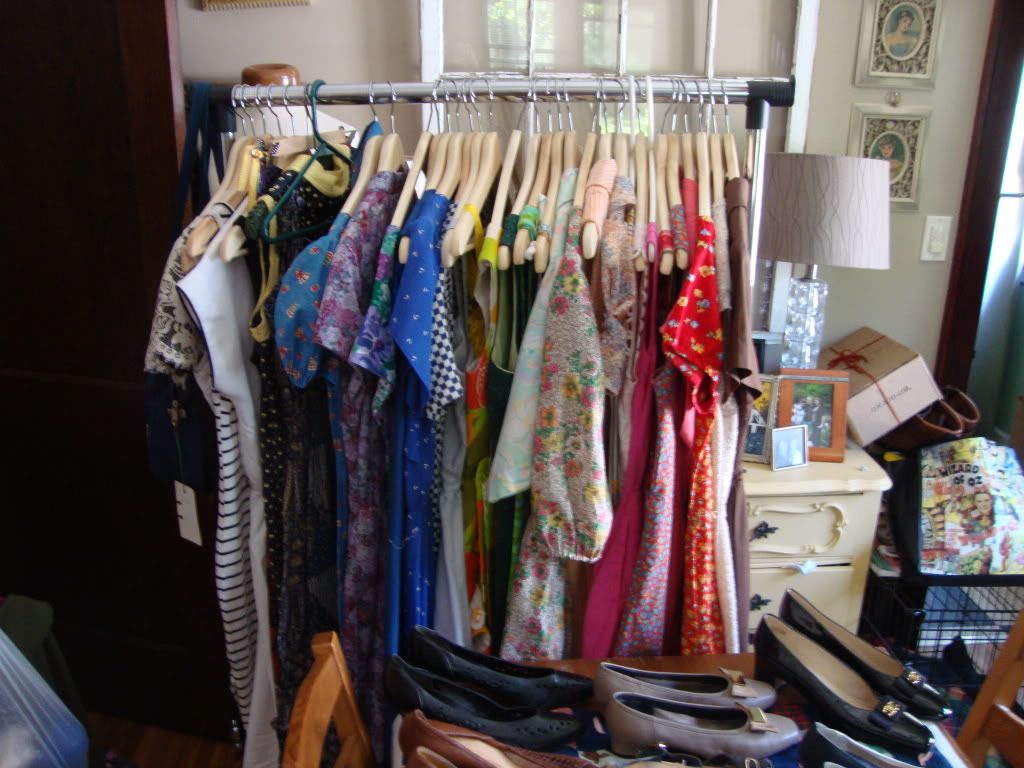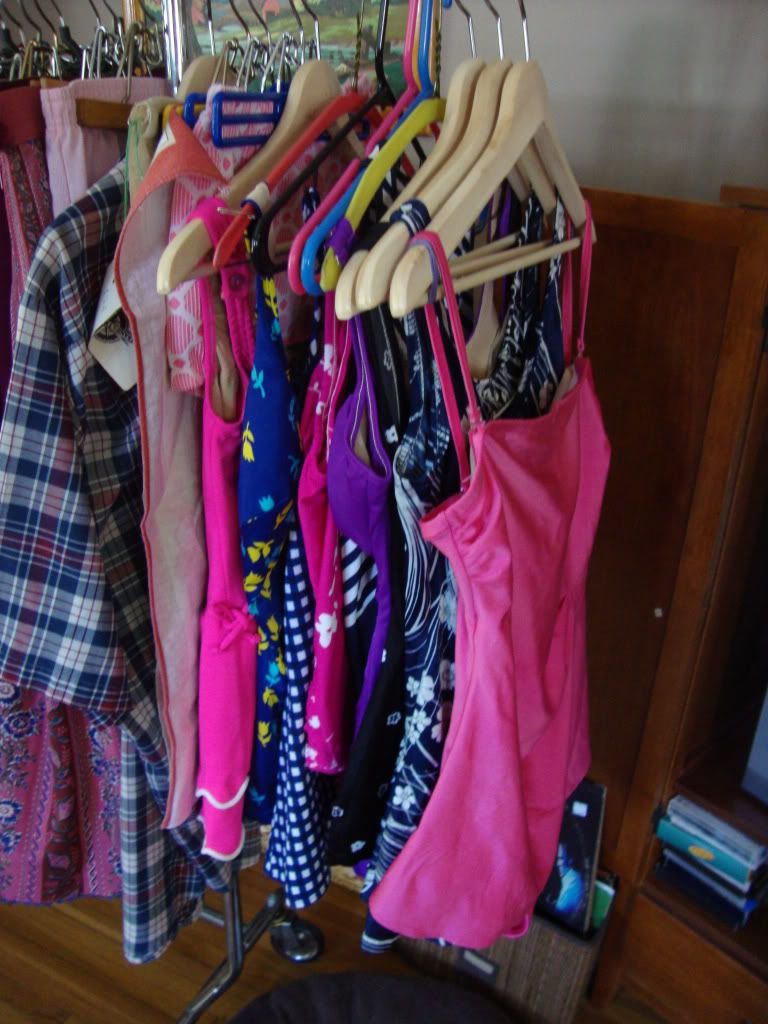 I still have to do housewares and jewelry, but I am in pretty good shape! :)
We are taking over
Salon Stella
in Northeast, Minneapolis, during art-a-whirl. We will be there from 10 a.m. to 6 p.m. Saturday and Sunday. There will be tons of food, drinks, and music! Crispin is donating hard cider, and a good friend of Band of Thrifters -- Clover Meadow Bakery -- is donating an assortment of gluten-free baked goods! It's going to be a big old party and I can't wait. John (my partner in crime / pictured below) and I will, of course, be there, with our racks and racks and racks of vintage -- for the first time ever, we are renting a truck because we have that much stuff!
I'm so excited! If you are a vintage-lovin' local, we would love to see you!
Lots to do this week, but it's totally worth it. Hope you have a fantastic Monday!
xoxo,
S.S.