I am having such a great week, friends! It's almost Friday and I can't wait for this weekend! My neighborhood is having a huge garage sale extravaganza, and I am getting up bright and early on Saturday to find some bargains! Sunday, I am taking a photography class. Now, I am super excited about the class, not super stoked to be inside on a sunny day when I wish I was at the lake. But hopefully, I will learn a thing or two, and that's always a good thing.
And today, some photos of life lately!
Heading to a birthday bash on my bicycle:
A bouquet for a friend in my basket, of course: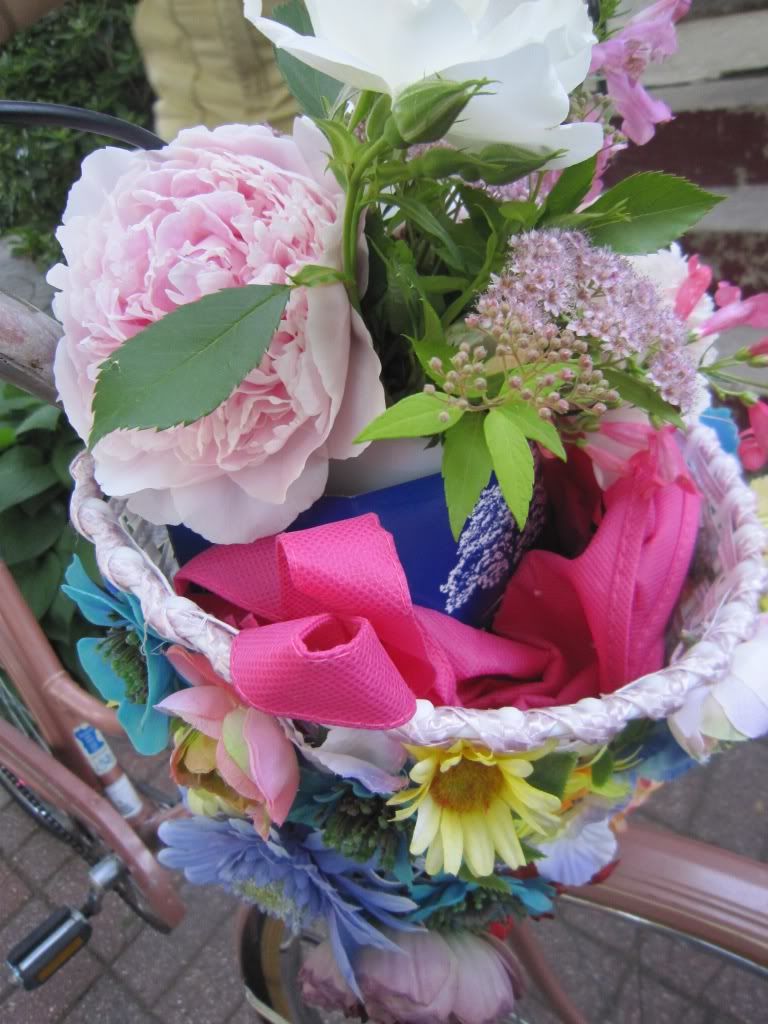 Me and my dear friend Tracy, i.e., happiness: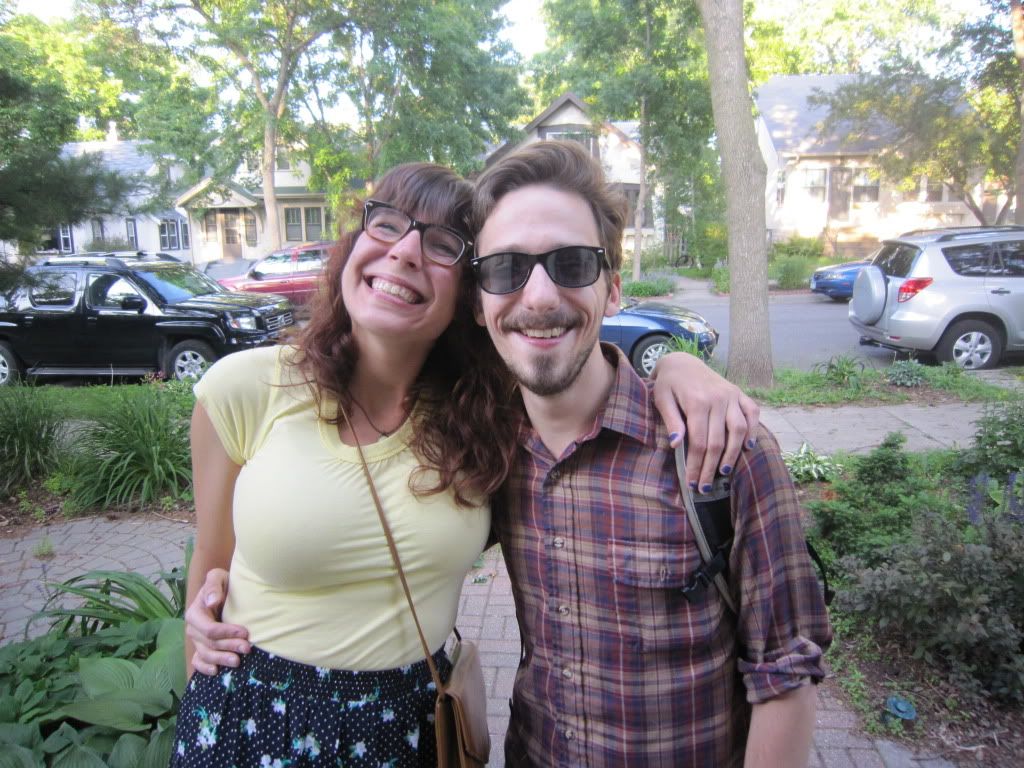 Puppy Love: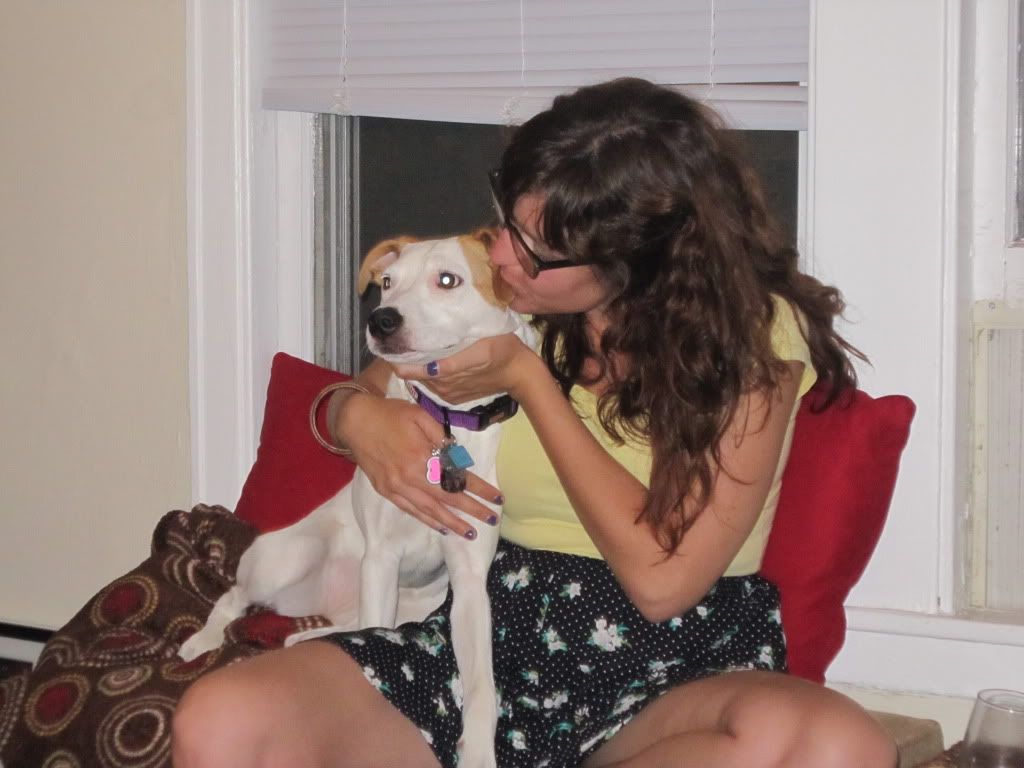 Nothing better than a puppy sandwich: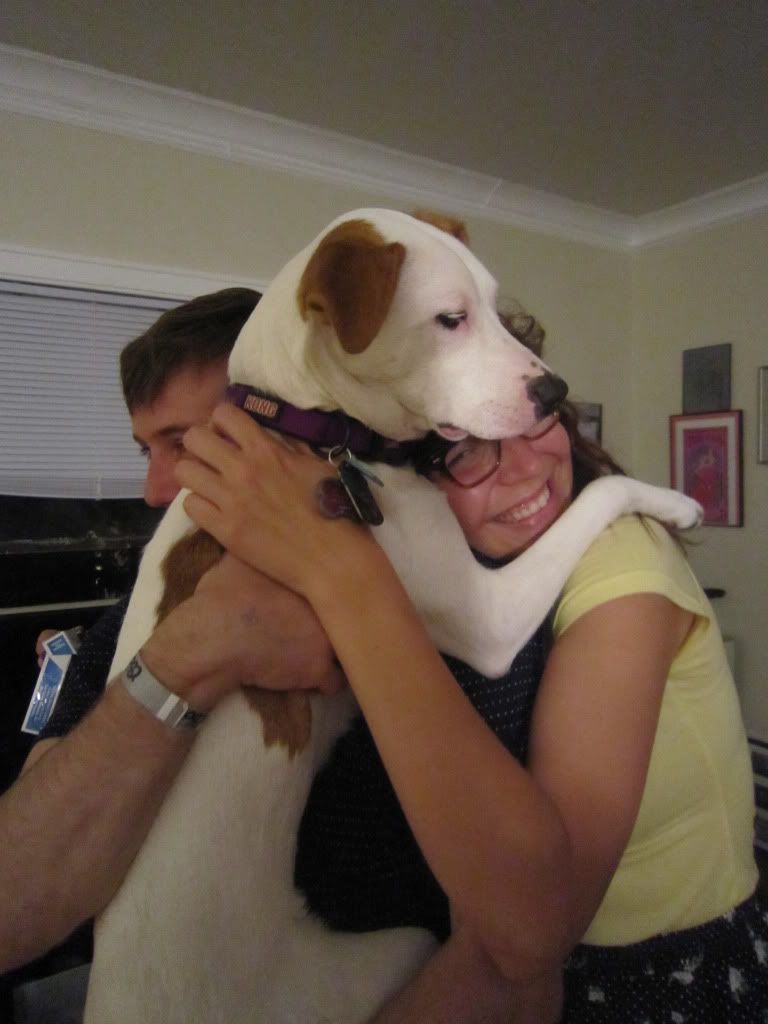 My favorites: Pugs, Crispin Hard Cider, Sunshine, and my Love: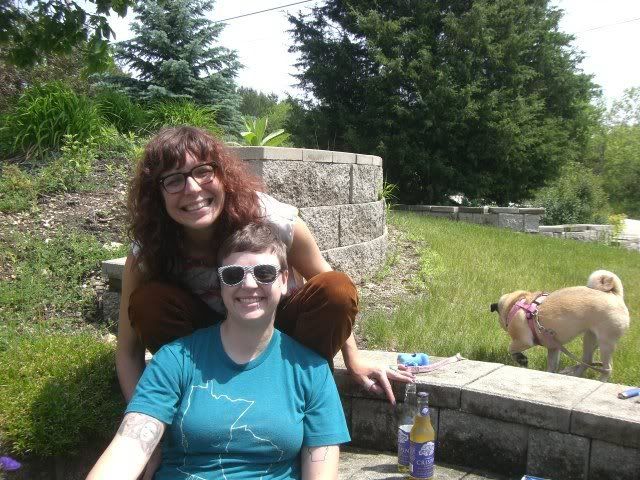 Have a terrific Thursday!
xoxo,
S.S.