Good morning, dears!
So, last night, C picked me up from work and we headed to Prior Lake to work on setting up at The Vintage Gypsy! I had such a fun time with Marie (the store owner). Could she be any sweeter? Not really. I think I hugged her every three minutes, telling her how excited and grateful I am for this amazing opportunity. And, man, is her shop freaking cute! It is exactly what I would want my own shop to look like one day. The only down side is that we have such similar taste, I am worried I am going to buy all of her amazing stuff! hah!
Here are a few photos from setting up last night. I wish I could have taken shots of the whole store but she was in the process of re-arranging so everything was in disarray last night. Trust me, it's awesome.
For now, I will have a small corner of her shop and we will see how it goes! :) I am going back on Saturday morning to hang with Marie, maybe learn how to work the register so she can take a break if she needs to go on vacation, and add some more goodness to my collection!
My Cute lil Corner
Me and Marie
Vintage Love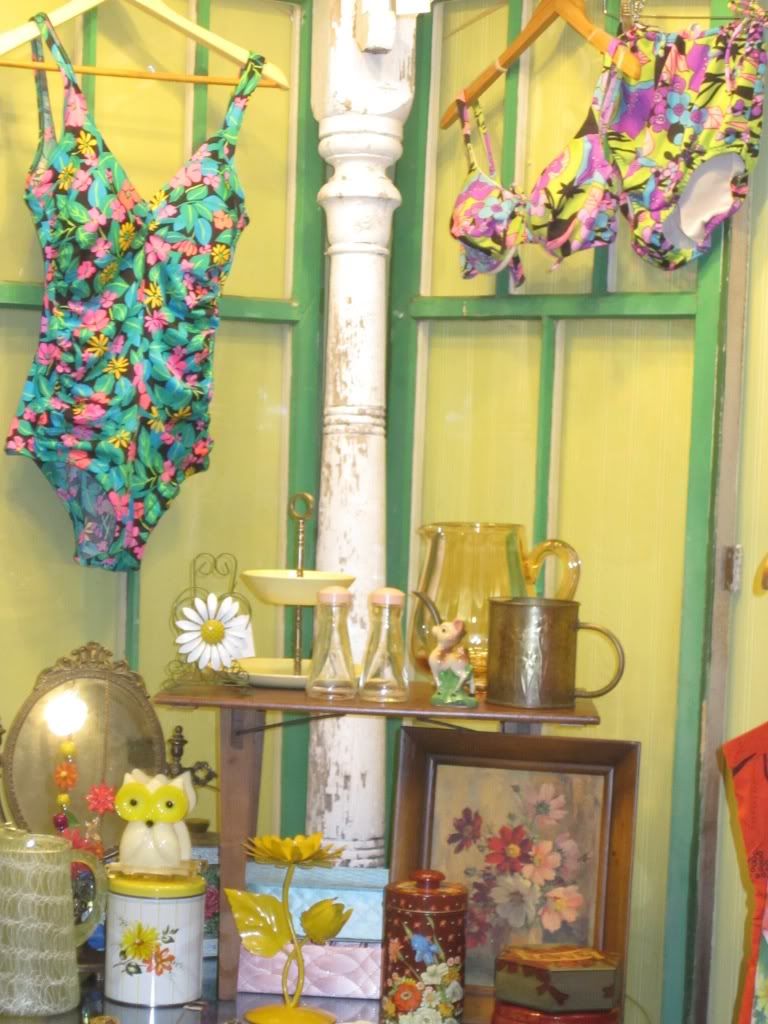 I am so excited! :) I have a real store, friends! :)
Cheers to keeping an open heart, you never know who you might meet. They just might help you make your dreams come true.
xoxo,
S.S.