What a weekend! First, let me just say that I did in fact wait until FRIDAY to start tagging for the sale. It was a marathon event, with lots of coffee, but I finished at about 3:30 in the morning. I was so excited for the sale that I was up at 5:30 a.m. Saturday to finish packing.
The sale on Saturday was super fun, and I was so happy that so many friends showed up! This was our first outdoor sale, and the weather was perfect! One of our customers even gave us an idea for a space to rent for our fall sale, and we can't wait to chat with him more about it!
Here are some snapshots from the day!
Is this gal not
THE
cutest?!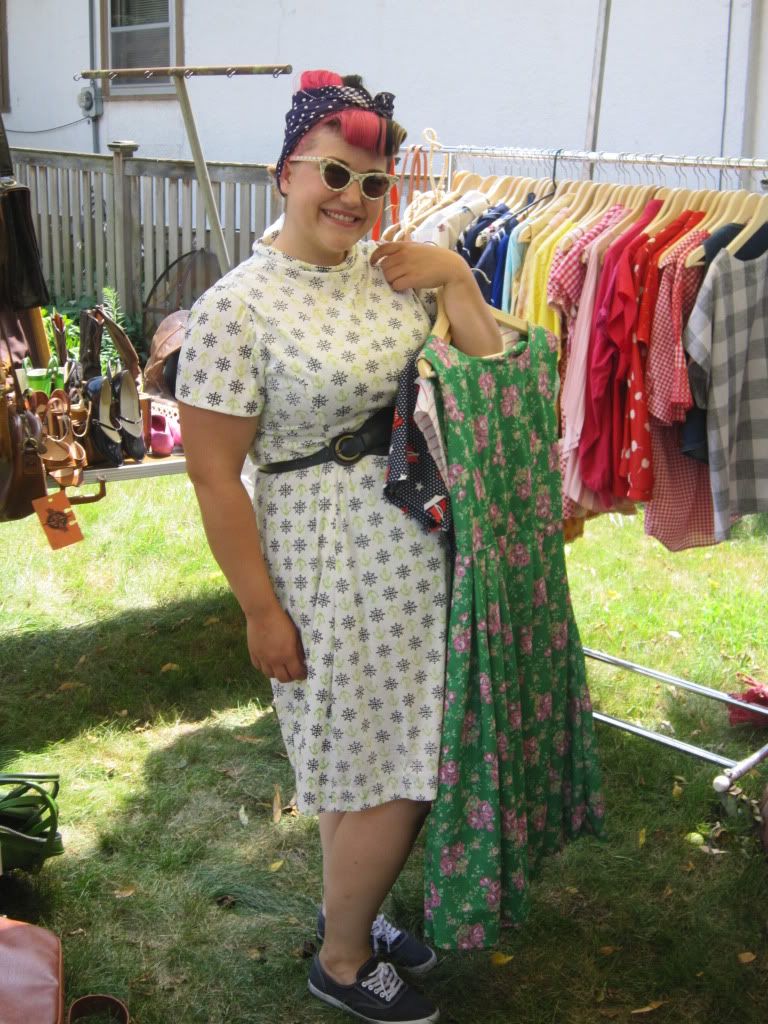 My dear friend
Meredith
trying out the dinosaur suspenders.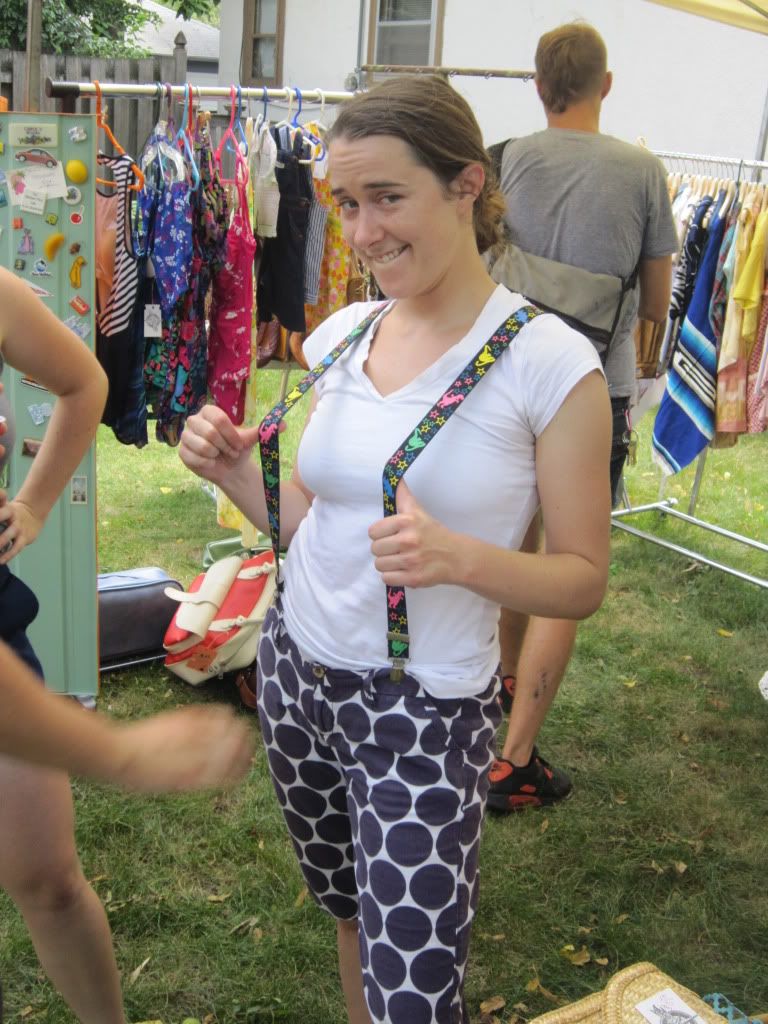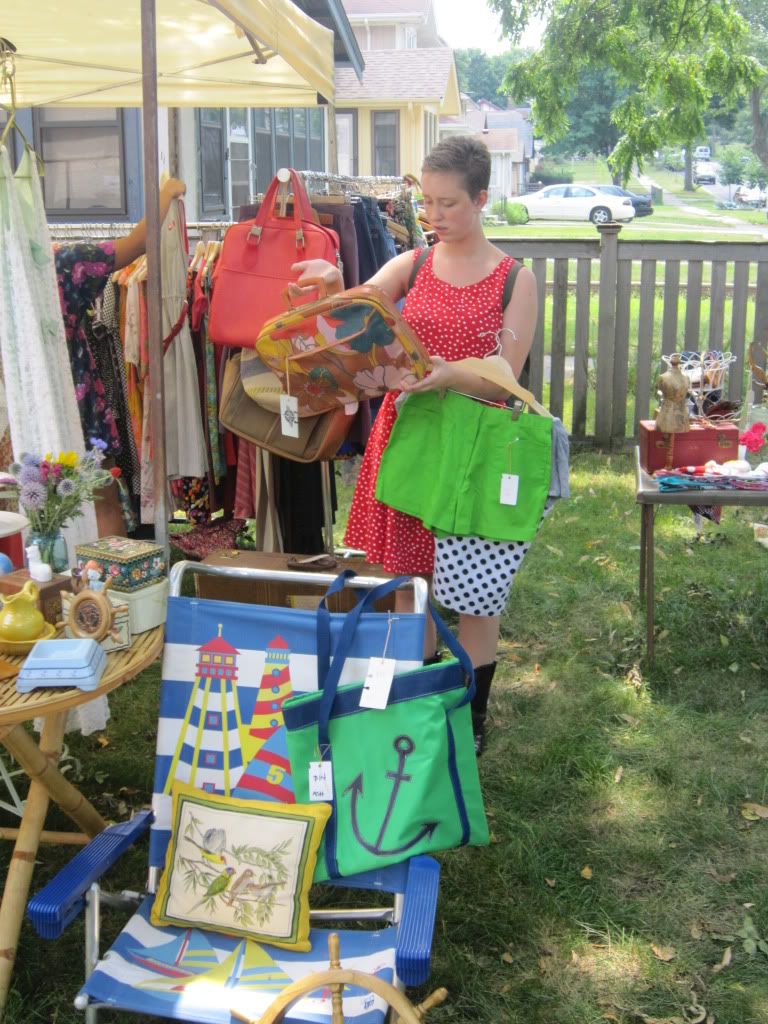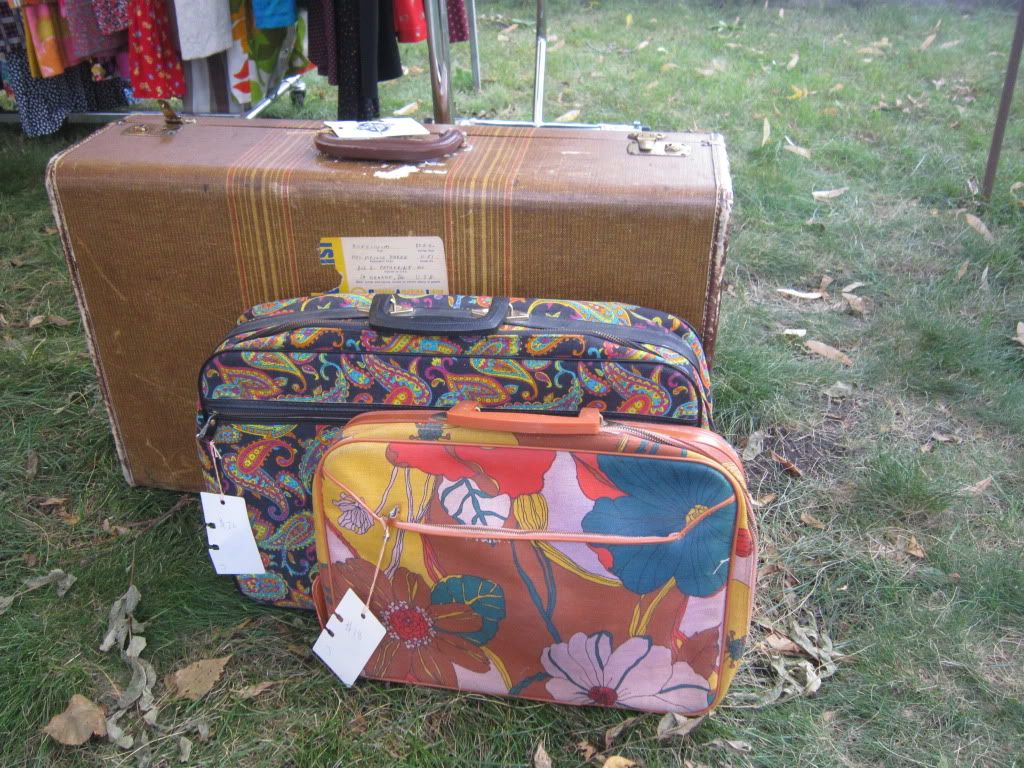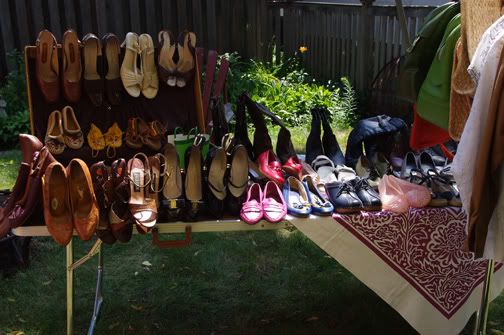 My friend
Beth
, a local blogger, checking out the goods.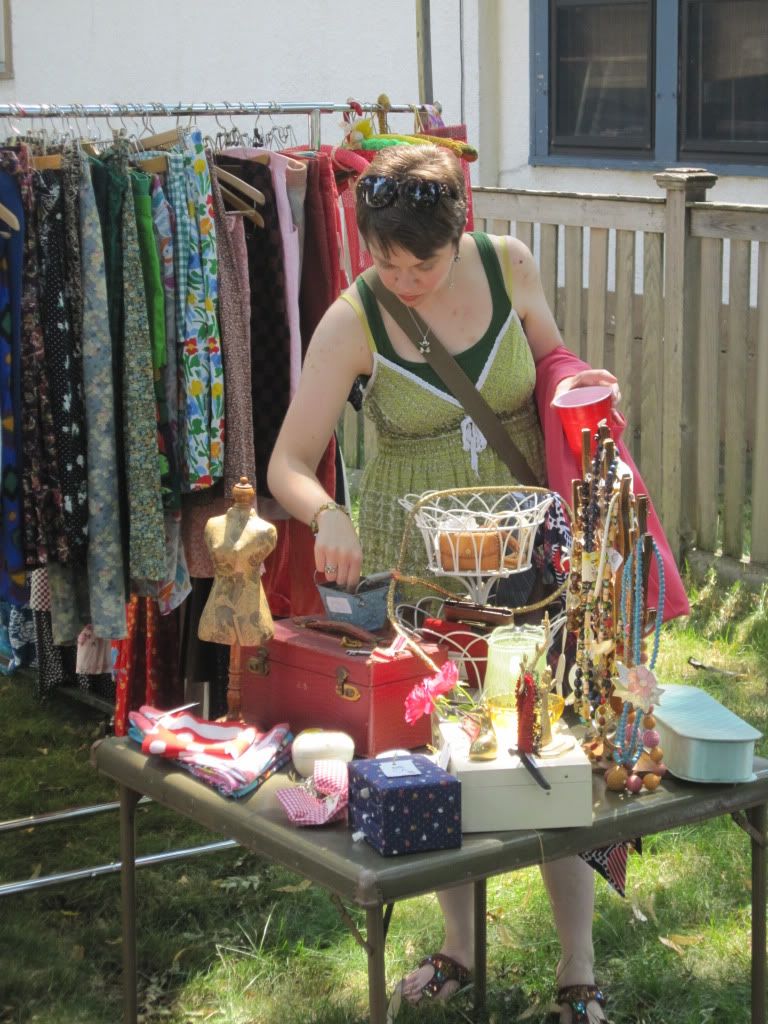 I love it when people dance at our sales. Vintage puts a skip in my step, too.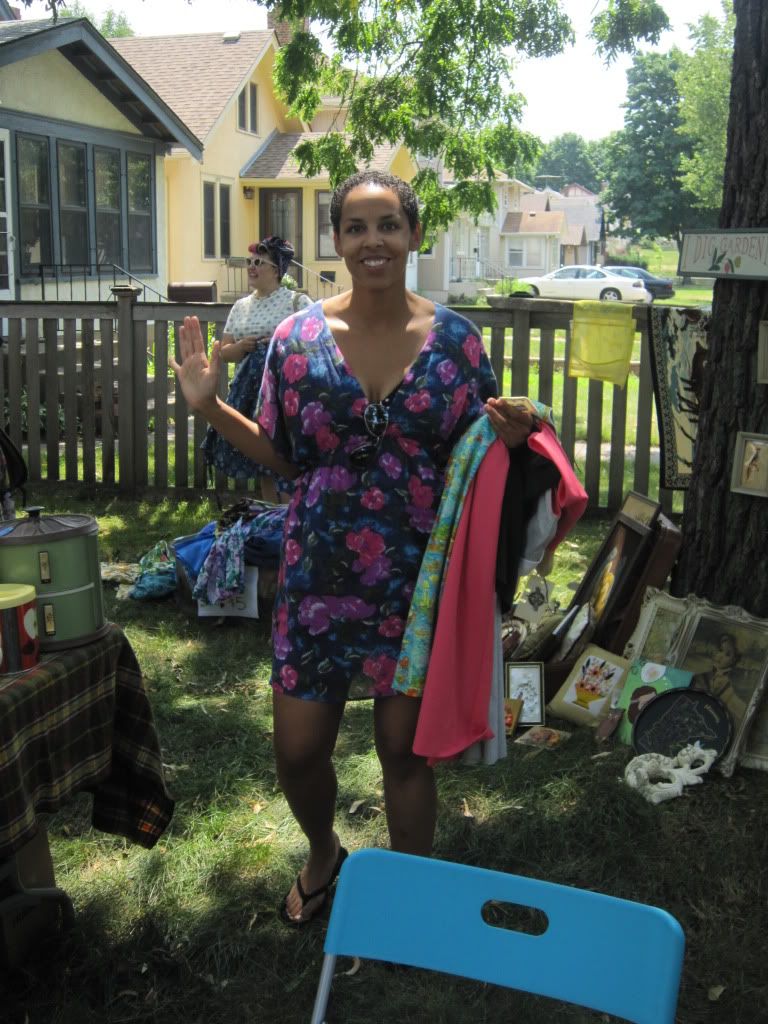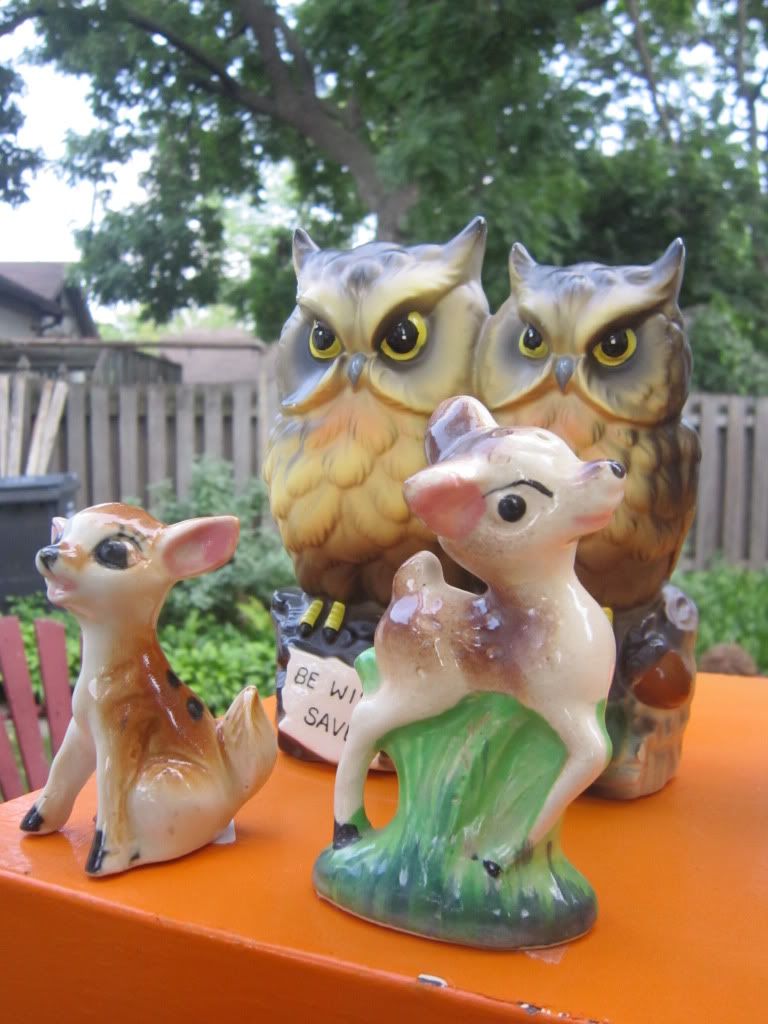 I was pretty happy!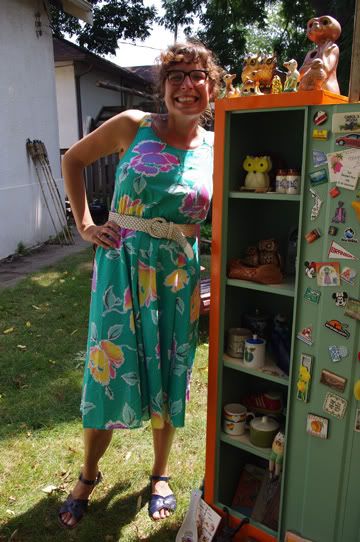 Sunday was spent at the beach with friends, eating cupcakes, swimming, and watching Catlin try to fly a kite. It was the perfect end to an amazing weekend.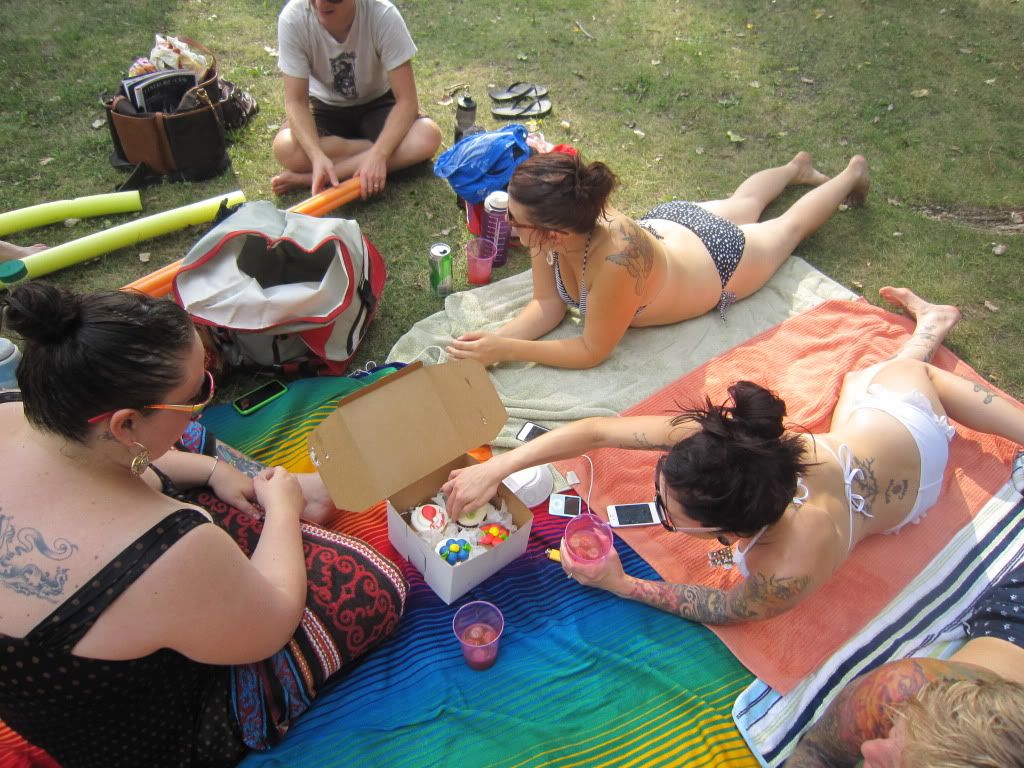 Hope you all had a great weekend!
Have you entered
the give-away
yet??
xoxo,
S.S.