Happyyyy Friday! We head out on the big road after work today. We are Milwaukee bound, and I can't wait to go!
This post is gonna be
ALL
over the damn place! You ready? Ok then.
First up, as I wrote yesterday I dyed my hair (err, Matty dyed my hair)! I am LOVING IT! (Thank you, Matty. Love you!) The color is called
Ruby Slippers
, but he foiled it in so as not to "give me a panic attack." Now that I have dipped my toe in, I am ready for MORE red. It'll be a process, but I've been so bored with my hair. I can't wait for it to get redder and redder. I tried taking photos ladies, I really did, but it just looks brown. We'll be taking lots of pictures this weekend at C's brother's wedding, so I promise to show ya the new do next week! :)
Also, just for fun, here is the
always cute Beth in a Salvaged Strawberry dress
! Do you know how happy it makes me to see friends in my vintage? So happy!
Then I read
the sweetest article MSP Mag did on our sale
! I am OVERJOYED and proud.I want to cry. Really.
This DIY
courtest of
Secondhand Sundays
(one of my new favorite blogs) is happening. Dip-Dyed Ombre Tote. Yes! I want to do this in pink? Who wants to come over? (Liz, I am looking at you!) I also want to make these
granny cardigan clips
(you know how I love my cardigans!) from the Dainty Squid!
In other news, I was also asked to be in my dear friend's wedding, and her colors are all beautiful muted pastels. I think this might be the winning dress (from Fire Gypsy Vintage)! (Luckily, we can all pick out whatever we like, she just wanted it to be vintage! Lucky me!)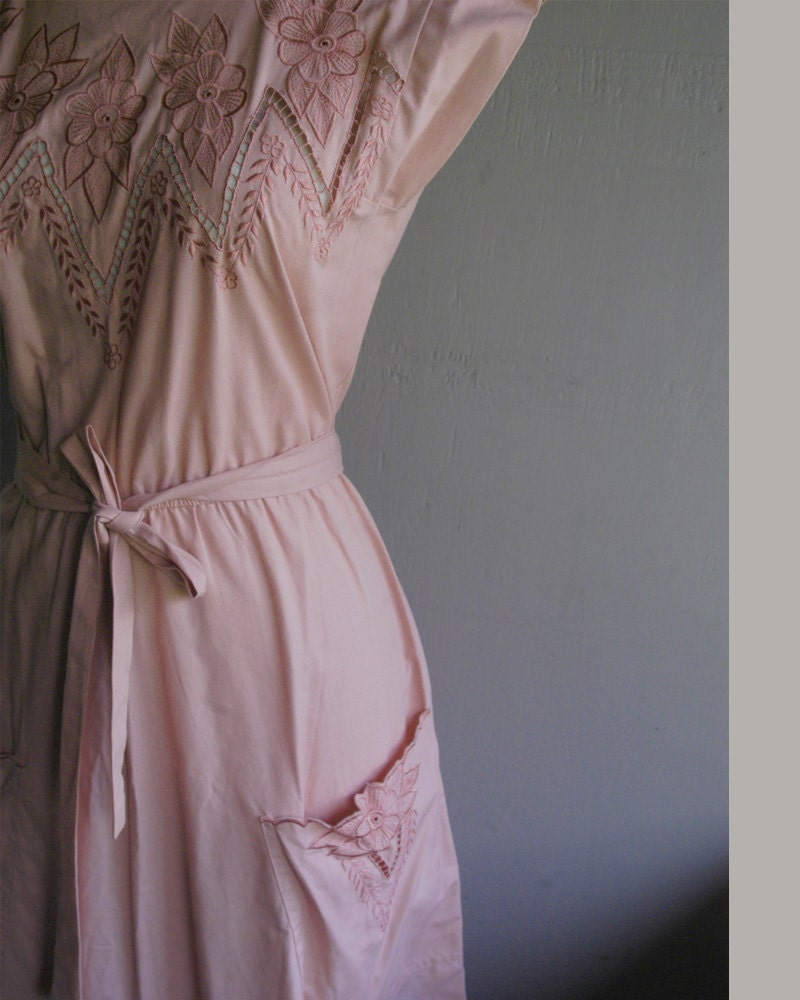 And, the mailman keeps delivering me AMAZING packages for my 100-sale give-away. I can't even tell you how awesome it's going to be, pretties! I wish I could keep ALL of it. It makes me so happy to know I have such wonderful and sweet friends supporting me and my shop. I am one very grateful (and lucky!) lady! All I need to do is hit 100, and then it's time to CELEBRATE! :)
Wishing you all a BEAUTIFUL weekend. Enjoy that sunshine!
xoxo,
S.S.