Happy Monday, sweets!
I had a lazy, lazy weekend. Yesterday we spent the WHOLE day watching movies and hanging with the pugs. It was pretty lovely. You just need those days once in a while. We totally unplugged from our phones, the internet, and obligations and just couched it.
On Saturday, though, I had a bunch of ladies over for a SPRING SWAP.
We hung out, drank cocktails, chatted, and, of course, traded our stuff. Swaps are one of my all-time favorites! I love them because they force you to clean out your closet and you get to go through your friends' junk to hopefully find new treasures for yourself! (This is essential for me right now since I've taken the second-hand pledge! I've made it a week so far!)
It was a great excuse to also use my vintage snack dishes: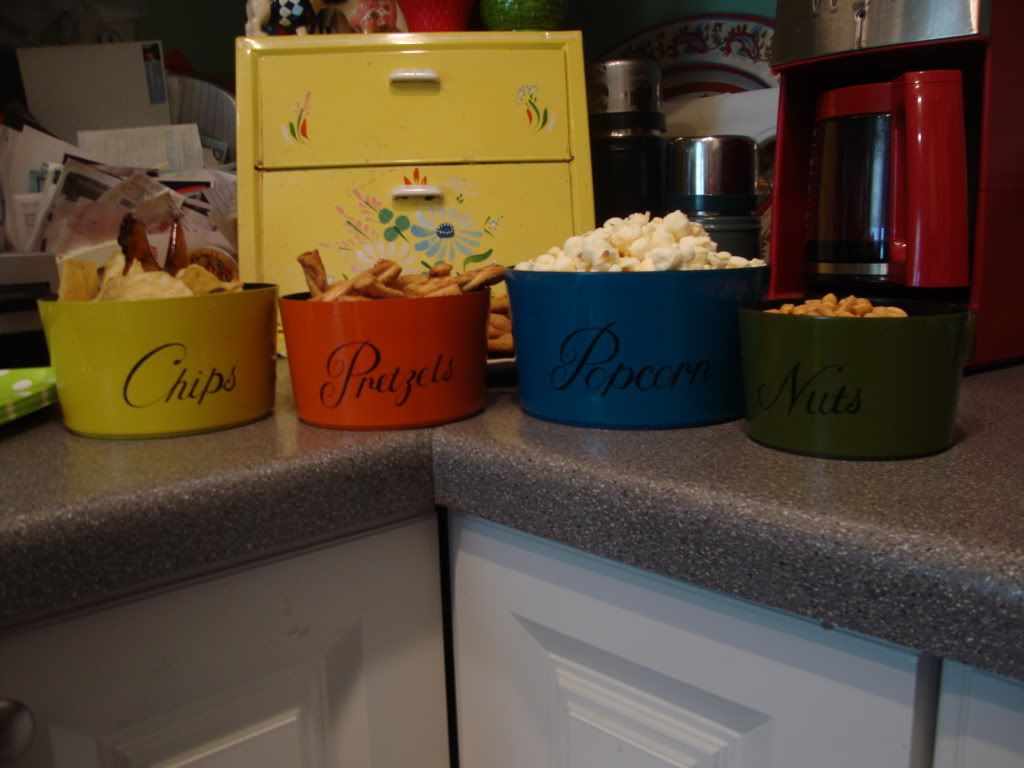 We went through 6 bottles of wine! Yes, my friends really can drink! :) Not too shabby for a Saturday at noon! :) I made frozen watermelon wine spritzers --dee-lish!
My dining room turned into a big dressing room...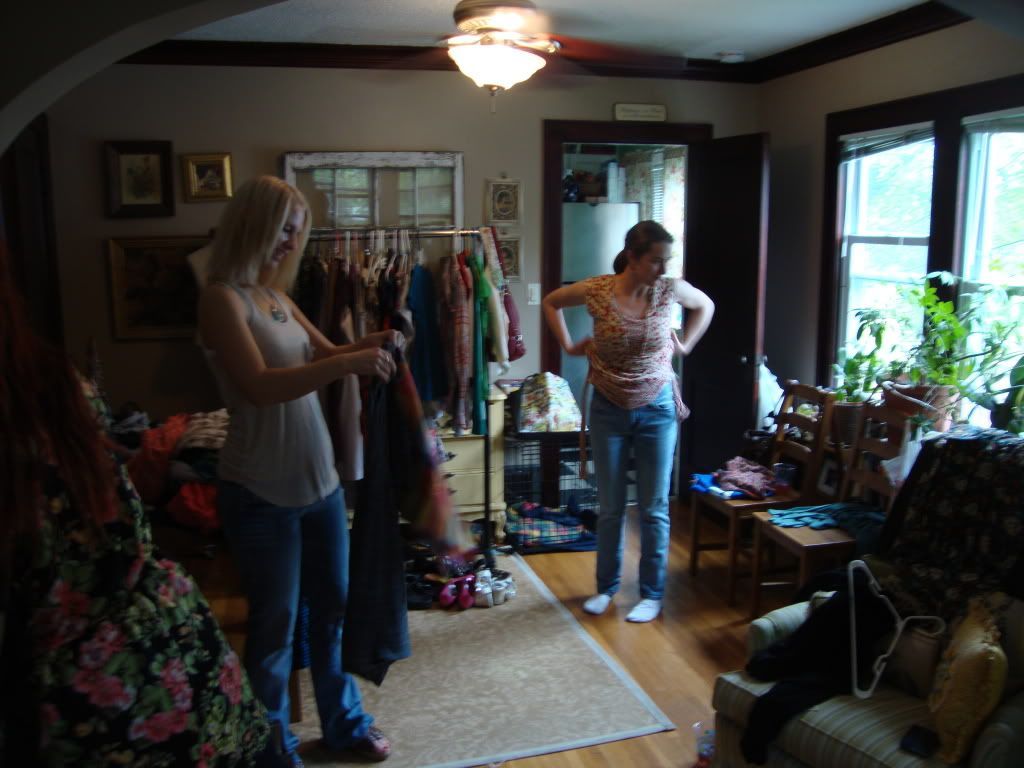 My Georgia Peach, Erin.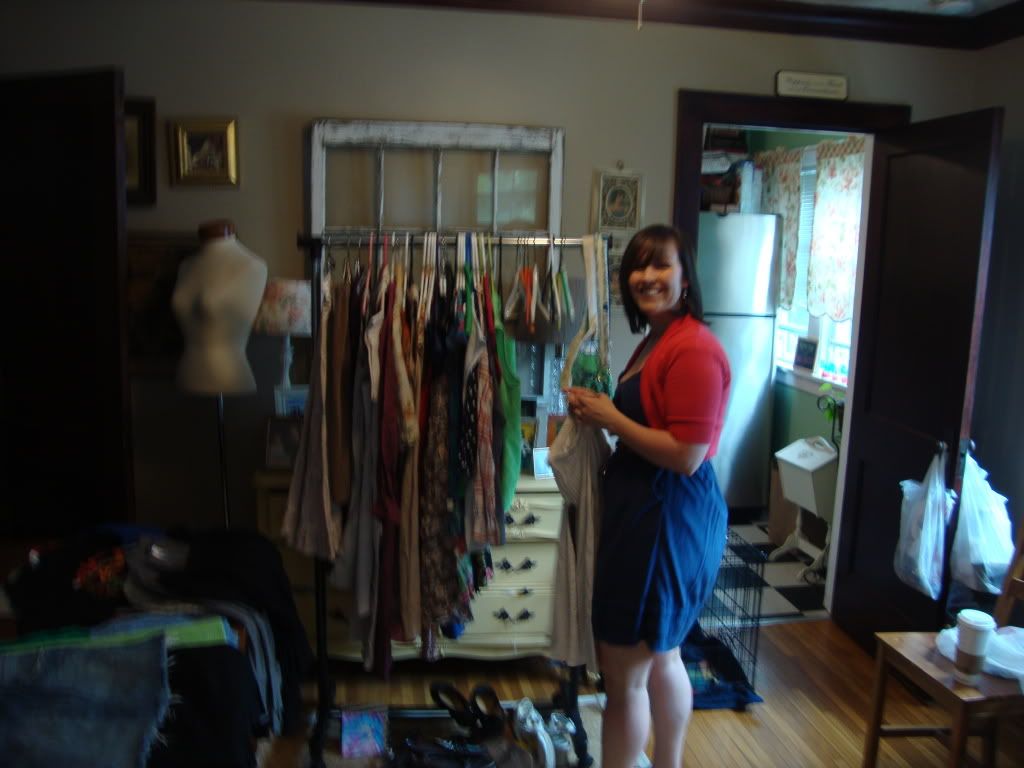 My dear friend Jen with Cayla:
And here is Amanda starting to get a little sauced...The photos just get blurrier as I drink more wine...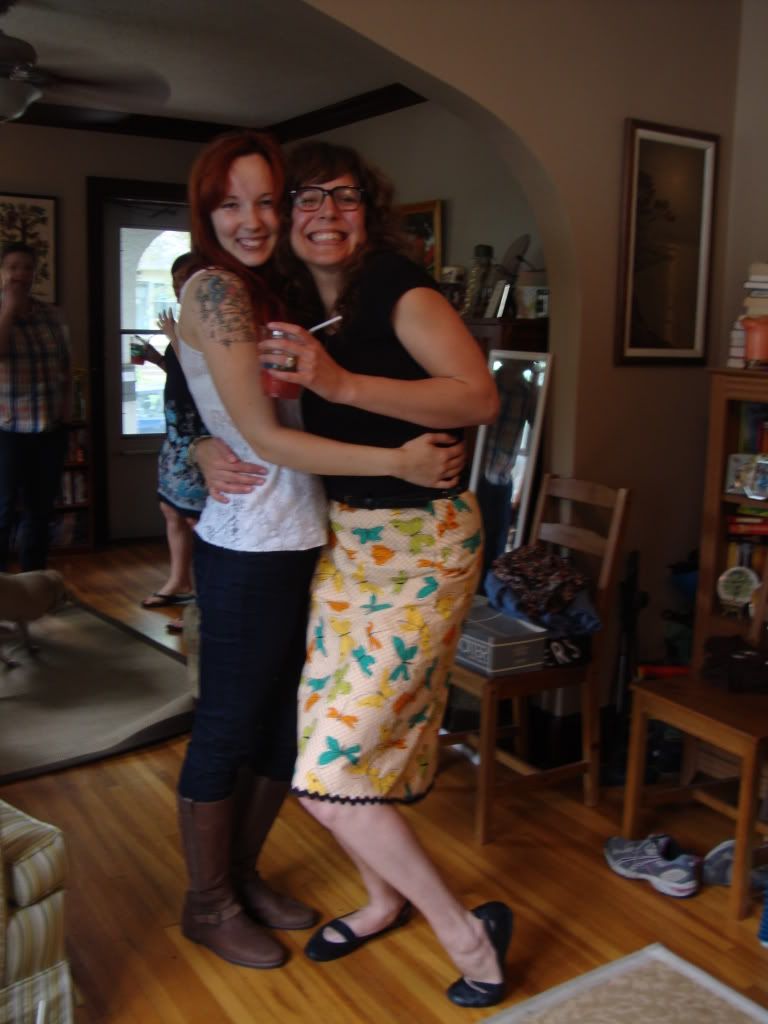 I can't wait to have the next swap! I am already thinking about having one at the end of Summer. Thanks to all you cuties who came over! I had such a good time!
I hope you all had a swinging weekend, too!
xoxo,
S.S.